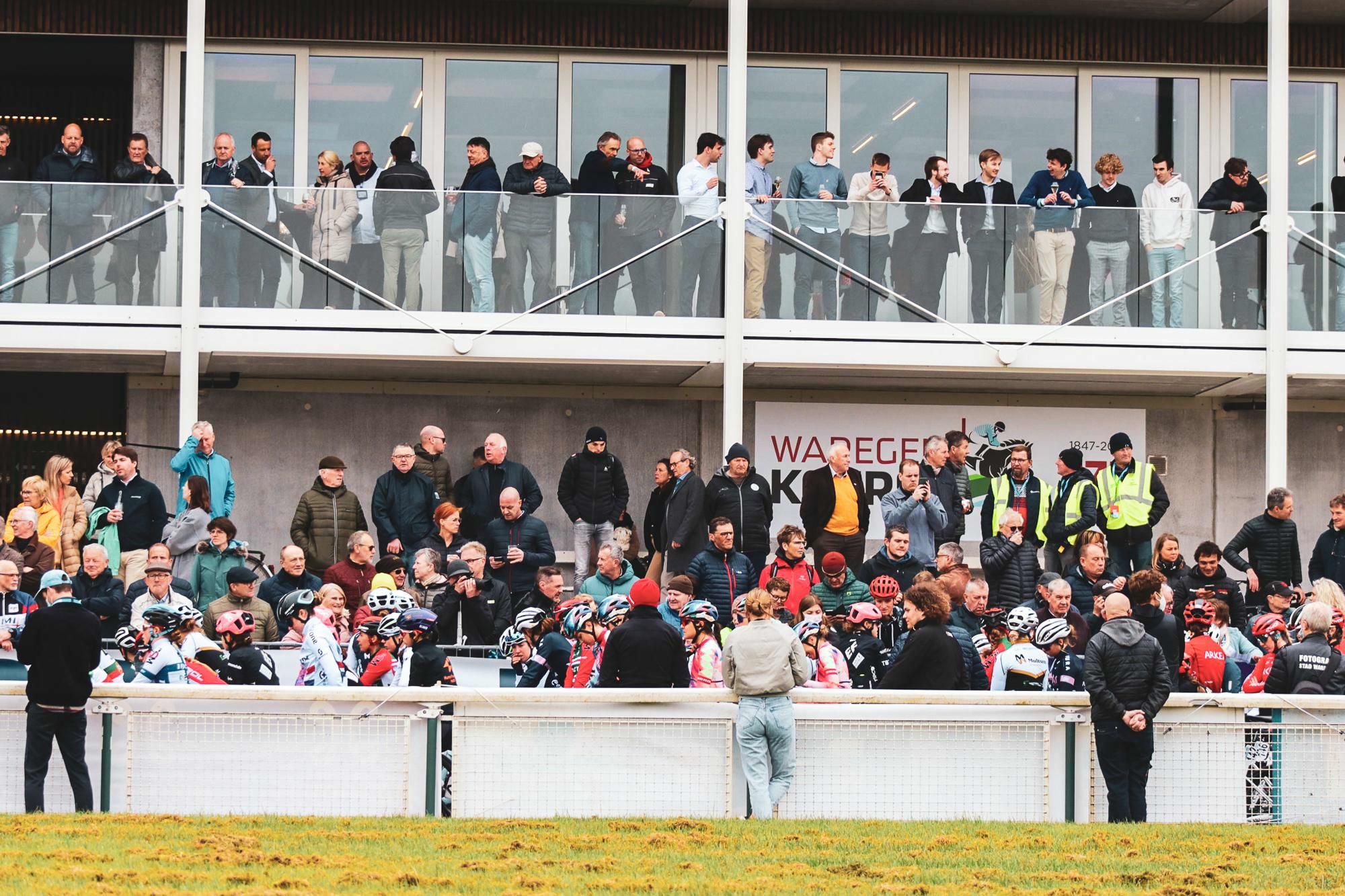 The Gaverbeek hippodrome as Waregem's showpiece
The Gaverbeek hippodrome as Waregem's showpiece
On Wednesday 29 March, Waregem will once again be the setting for the finish of Dwars door Vlaanderen. The Gaverbeek hippodrome in Waregem is primarily known as the beating heart of horse racing in Belgium, but the hippodrome has more to offer.
Whoever says Waregem also says hippodrome in the same breath. The Gaverbeek hippodrome, near the centre of Waregem, is surely the town's showpiece. With an area of 17 hectares, an excellent trotting and galloping track and the professional construction of obstacles, it is highly regarded by horse lovers. Every year, tens of thousands of people descend on the hippodrome for Waregem Koerse, an event that today is recognised internationally. The highlight of the event is undoubtedly the Great Steeple Chase van Vlaanderen, with a spectacular jump over the Gaverbeek as a natural obstacle and ultimate spectacle. It is not only for Waregem Koerse that the hippodrome is the place to be. Trotting and galloping races are organised from May to September.During Waregem Koerse, the party is not just confined to the hippodrome. The entire town of Waregem gets involved on this high day thanks to the Waregem Koerse Feesten. For a whole week long, all kinds of events are organised, such as the Night of Humour, the annual market, the koerse fair and much much more. The highlight of the week is of course Waregem Koerse itself, this year on Tuesday 30 August.
Yet the Gaverbeek hippodrome is more than just a Valhalla for equestrian sports fans. On the second floor of the building, you can find a visitor centre, HIPPO.WAR, which is dedicated to the First World War. You can visit two permanent exhibitions there: one about the role of the Americans in Flanders and the other about the role of the horse in WW1. With the latter theme, the link with equestrianism is maintained. With numerous photos, film clips and interactive activities for the whole family, you get an insight into well-known and less well-known stories about the First World War. You can visit HIPPO.WAR from Wednesday to Sunday and on public holidays between 14:00 and 18:00. Admission is free.
Photo © Photonews